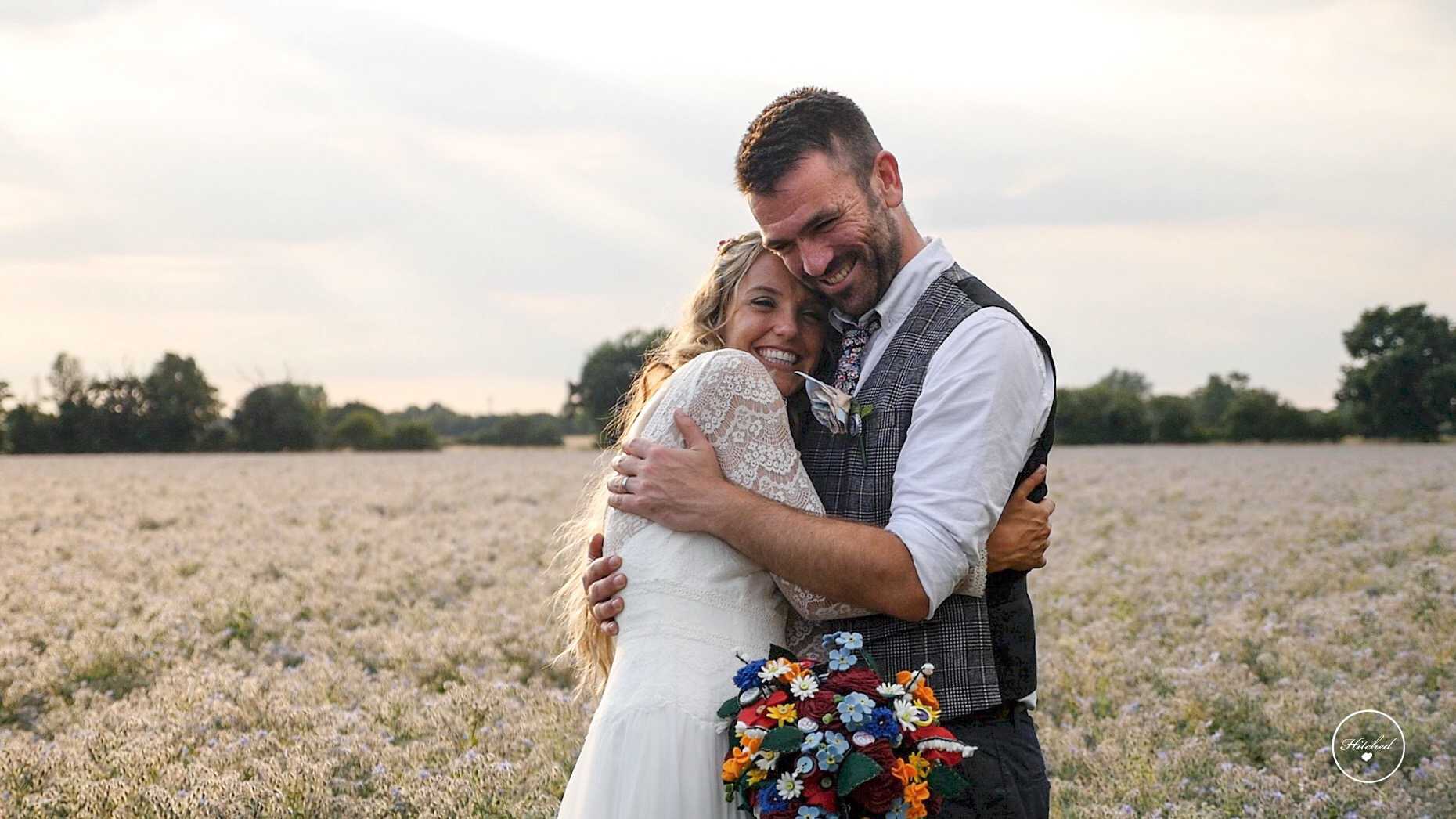 Filming all over Essex, Kent & Suffolk creating cinematic Wedding Videos that you'll cherish forever
Welcome to Hitched Wedding Films
The first choice Wedding videographer for professional Wedding Filming / cinematography in ESSEX, Kent & SUFFOLK.
Based in Southend on Sea, Essex, Hitched Wedding Films will produce the perfect Wedding Video for you and your partner. A personal retelling of the unique story of your day, enabling you to relive all of those special moments and memories time and time again.
Wherever your special Essex, Kent or Suffolk Wedding is, Hitched Wedding Films will provide unobtrusive filming by a professional Videographer and provide a video that encapsulates your entire day from start to finish.
After all, it's the most perfect and memorable day of your life, a special opportunity for all your family and friends to come together under one roof, to celebrate with you and your partner for that one unique day that you'll want to remember forever.
The days of fuzzy and shaky Wedding Videos with cheesy graphics and effects are thankfully gone, using todays technology and advances in camera quality Hitched can create a Wedding Film of outstanding cinematic quality.
You'll think you're watching a Hollywood movie but the stars are you, your family and friends!
From my own personal experience and for many couples, the day can be a whirlwind of celebration and goes by so fast that by the end of the night you wish you could relive all the vows, speeches, laughter and Uncle Trevor dancing to the Macarena all over again.
Here at Hitched Wedding Films in Southend on Sea Essex, we offer you the ability to do just that by recording all of those special moments in glorious high definition and 4K quality, giving you and your family the chance to relive them time and time again with the help of a very talented and friendly Videographer and our professional Wedding Videography Service.
Using Professional 4K/HD quality Cameras and the latest industry standard Video editing software and effects packages, Hitched Wedding Films can provide you with a Cinematic Wedding film of the highest professional quality and production standards edited professionally at Hitched's Southend on Sea, Essex based studio.
With carefully added music and superb cinematography, Hitched meticulously sets the scene and captures all of the emotion and excitement of your day giving you the perfect memento.
As well as a DVD or Blu ray Disc we can offer you your film on a specially designed USB device that plugs directly into your Flat screen TV or Computer/Laptop and shows your film in its highest quality.
We also offer a mobile version on request of your Wedding Film that can be downloaded and played on your smart phone so you'll be able to watch your special day wherever you go.
I work at all of ESSEX, Kent & SUFFOLK's most popular Wedding venues
For any enquiries, questions or queries please use the form below to get in touch.
I look forward to hearing from you..